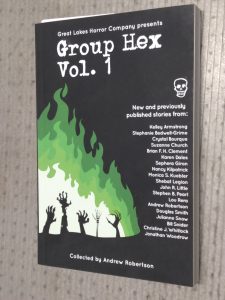 Horror Writers Association – Ontario branch's first anthology GROUP HEX, VOL. 1 launched at Fan Day, Toronto Convention Centre, Dec. 10/16. The E-book is now available.
The beginning excerpt of my upcoming novel VAMPIRE DENTIST based on the popular cult indie feature film is included in the anthology.
I have (1) authors signed copy for $20.00 left! Call me at 905/512-8123.